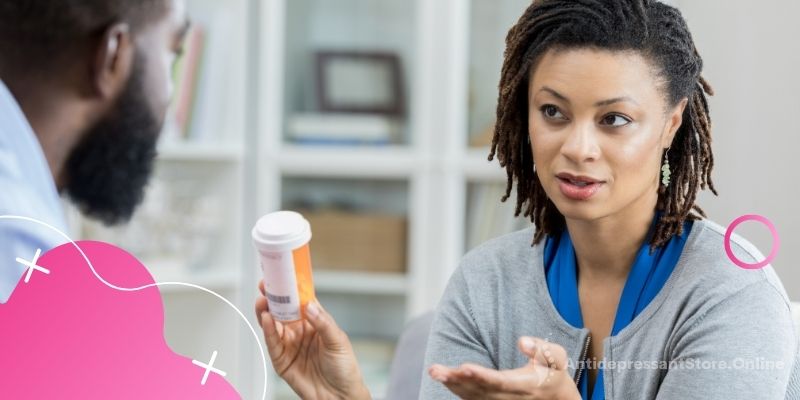 Antidepressant medication efficacy is well documented, and its knowledge base is quite extensive. The most outstanding quality of this pharmaceutical group comprises accumulation of therapeutic effect over the course of treatment. In most cases, a treatment lasts for 3 months, given that remission of symptoms is significant.
For severe cases of chronic depression or anxiety, antidepressant treatment may extend for 2 years. In some exceptional instances, the antidepressant treatment course lasts to 5 years.
If you think that antidepressants can be taken to simply brighten up the mood, then we may have to disappoint you. Antidepressants do not work that way. It is not meant to be taken for mere several days just to get rid of the blues, it is ineffective in such a way.
Short term antidepressant medication therapy of 2-3 moths is appointed in fewer instances of depression related disorders, only in light cases or if diagnosed at an early stage.
Many patients are wary of extensive long term treatment with antidepressant drugs due to possible side effects. Such risks do exist in fact, and are greatly compounded if the medication schedule or the doctor's recommendations are not followed exactly. In the majority of cases, however, side effects arise for very different reasons.
Duration of the treatment does not affect the frequency or severity of side effects. Patients, that underwent 1-2 years or longer therapy courses, often confuse medication withdrawal syndrome and presume the symptoms to be that of medication side effects.
For example, if an antidepressant prescription was used for over 2 years, then a 2-3 month period is required to withdraw from the therapy. If done properly in such a way, you will not experience any unpleasant side effects and the withdrawal will progress without too many difficulties.
Still, how long can I take antidepressants?
This question can not be answered definitely. Clinical studies have shown that depression may last for many years, while antidepressants mostly improve the quality of life, alleviating suffering. Consequently, many patients continuously use antidepressant drugs throughout the life.
Such practice is safe and relevant therapeutically, given the patient strictly follows doctor's guidance.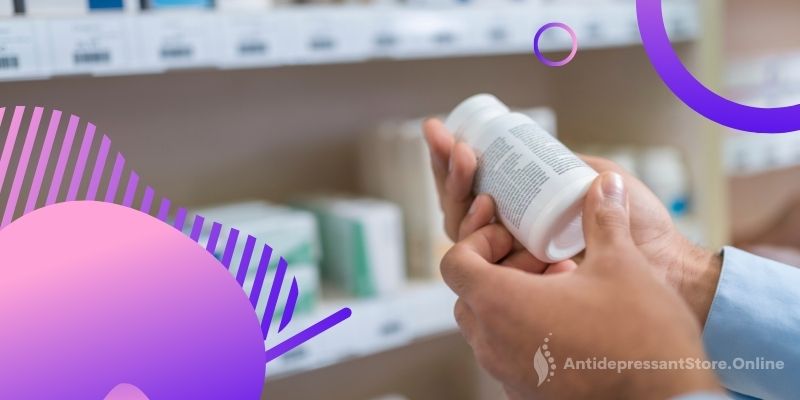 But the question arises, whether such lengthy therapy course is useful. After all, a patient may develop tolerance to medication. If a prescription was not effective after 1-2 years, something needs to be changed.
Clinical studies conducted throughout the years lead to the conclusion that optimal duration of antidepressant therapy is 1 year. If following that period of time, a patient does not exhibit significant remission of symptoms of depression, anxiety or other accompanying psycho emotional disturbances, then the therapy course has to be switched.
If the doctor observes only slight improvements within the therapy's dynamics, then instead of complete change, the prescription may be supplemented with pharmaceutical elements of similar characteristics to strengthen overall effects.
In case the symptoms are alleviated entirely, then a medication withdrawal stage must begin. Withdrawal from antidepressant therapy has to be gradual, free of drastic changes of dosage. Then the patient's health, as well as the emotional state, will be stable during withdrawal from antidepressant medication therapy.
If following some time, you have relapsed and experienced your second or third episode of depression, the treatment must resume with the same prescription you have been using prior. Consequently, it can be replaced with stronger prescriptions. Thus, better results may be achieved by switching dosage, supplementing medication and using other antidepressant groups. Still, in some instances, treatment takes many years.
Treatment duration also varies depending on the antidepressant group you have been prescribed:
It is not recommended to use Monoamine oxidase inhibitors (MAOIs) for an extended period (longer than 6 months);
Selective serotonin reuptake inhibitors (SSRIs) can be used practically for any duration;
Monoamine receptor agonists are easily tolerated by the nervous system, therefore it is often prescribed for long treatment for various psycho-emotional disorders.
In any event, only a licensed medical care professional may assign the correct prescriptions, as well as dosage and treatment duration. Decisions regarding any changes in the treatment course are based on the observations, and medication may be prescribed for as long as it is necessary.